Member Directory
Thomas S. McCartney
Long Term Care
Insurance
Financial Planning
Wealth Management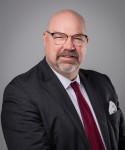 Founding Principal
My Advisor & Planner LLC
65 N. River Ln.
Suite 212
License Numbers: FINRA Series 7, 24, and 66. National Insurance Producer #237711
Additional Information:
We work as an essential part of a client's virtual team of advisors partnering with their Estate Planning Attorney, CPA, Business Valuation, and any other relevant professionals. Our services include:
Fiduciary Investment Management.
Life and Long Term Care Insurance.
Retirement Plans.
Financial Planning
Return to Member Search Results
The unauthorized use of member contact information obtained from this website and related material is expressly prohibited, as is the use of the "send a message" contact form for solicitation purposes. Use of this organization's official logo on an Active Member's website to reference Membership is permitted.