Member Directory
Luke P. Herlehy

, JD

Attorney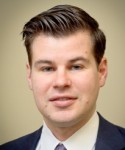 Attorney at Law
Dalton & Herlehy, P.C.
482 Briargate Drive
Return to Member Search Results
The unauthorized use of member contact information obtained from this website and related material is expressly prohibited, as is the use of the "send a message" contact form for solicitation purposes. Use of this organization's official logo on an Active Member's website to reference Membership is permitted.