Trust Administration: Working with the Estate Planning Team
Date:
Thursday, November 19, 2015
Location:
St. Charles Country Club, 1250 Country Club Rd., St. Charles, IL
Speaker:
Nancy Brackmann, CFP, CTFA of U.S. Bank Private Client Reserve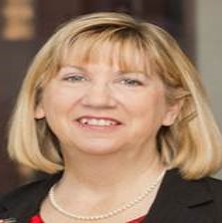 Nancy H. Brackmann - Vice President, Senior Trust Officer
As a Senior Trust Officer for The Private Client Reserve of U.S. Bank, Nancy provides personal trust and estate services to individuals and families at all stages of life. Nancy helps manage the complexities of wealth preservation and distribution on behalf of her clients. She implements a variety of strategies to help her clients work toward their unique goals and navigate the financial issues associated with trust and estate management. She also supports charitable and non-profit organizations.
Nancy began her career in the banking and financial services industry in 1995. Prior to joining The Private Client Reserve, Nancy was a Vice President and Fiduciary Officer with J.P. Morgan's Private Bank. In this role, she provided trust and estate planning guidance to high net worth families, individuals, foundations and endowments. Nancy graduated from the University of Illinois in Urbana-Champaign, Illinois, with a Bachelor of Science degree.
Nancy is a member of the Kane County Development Commission and the DuPage Estate Planning Council. She is the former Vice Chairman of the Kane County Planning Commission. Nancy and her husband reside in St. Charles and have three adult sons who reside in Chicago. She enjoys playing golf and participate in outdoor activities.